Along with 500+ leading brands and building product manufacturers!
Meet our experts to find out more! Visit us on the expo floor in Booth #1238 and learn how we work and how our platform can support your Laser Scanning needs.
The American Institute of Architects (AIA) is hosting the Conference on Architecture 2023. Above all, this event is significant for architects and design professionals. It offers a range of educational sessions, keynote speakers, networking opportunities, and an expo hall displaying the latest industry products and technologies.
If you stop by our booth, our team of experts will be available to answer any questions you may have about our services. They can also explain how we work and how SirVey® can support your Laser Scanning needs.
Whether you're a seasoned professional or just starting in the industry, we invite you to visit our booth. Here, you can learn more about how our platform can help you reduce costs, accelerate your project timelines, and get your project done on time.
We look forward to seeing you at the Moscone Center!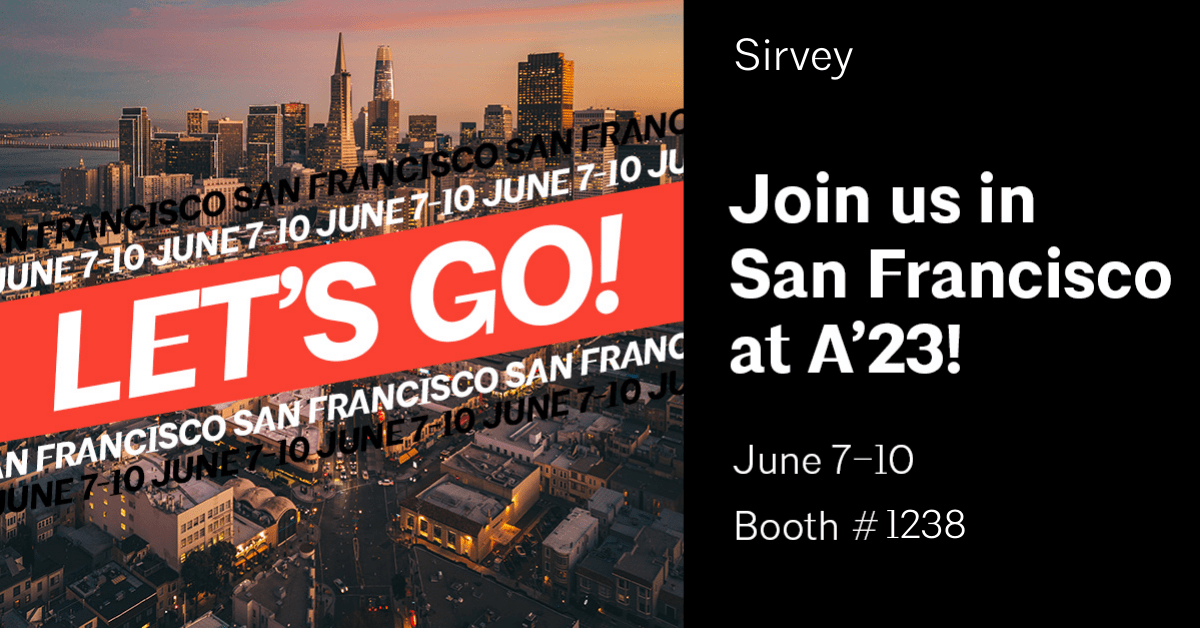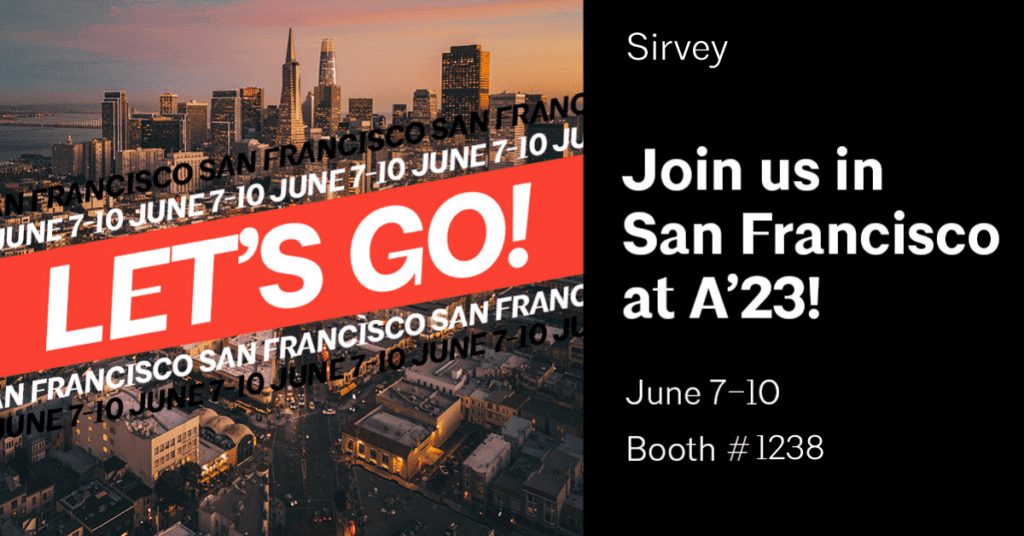 Sirvey®: Like Uber, but for Laser Scanning. We evaluate technical capabilities, experience, equipment, and reputation in all major US markets to prequalify Laser Scanning providers.
Thanks to our curated list of providers, we're always nearby, minimizing travel costs and speeding up our response time. This means we can provide you with the most cost-effective solution for your Laser Scanning needs, no matter where you are in the country.
What type of services and deliverables can I request through SirVey?
SirVey® was specifically created for Laser Scanning/Reality Capture projects. Through this platform, you can define your deliverables, including point clouds, 360° pictures and tours, as-built BIM/Revit models, 2D drawings, FM data capture, and other related services. It enables you to request a variety of services to specify and obtain your desired deliverables efficiently.