Are you seeking efficient solutions for documenting existing conditions of industrial facilities?
Laser scanning a manufacturing or industrial facility is a valuable technique for capturing detailed 3D data of the environment.
It is commonly used for facility planning, maintenance, and retrofitting.
Collecting data of building assets for Facility Management (FM) involves gathering comprehensive information about all the physical assets within a facility to ensure efficient and effective facility operations.
This process is essential for maintaining, repairing, and optimizing the use of these assets.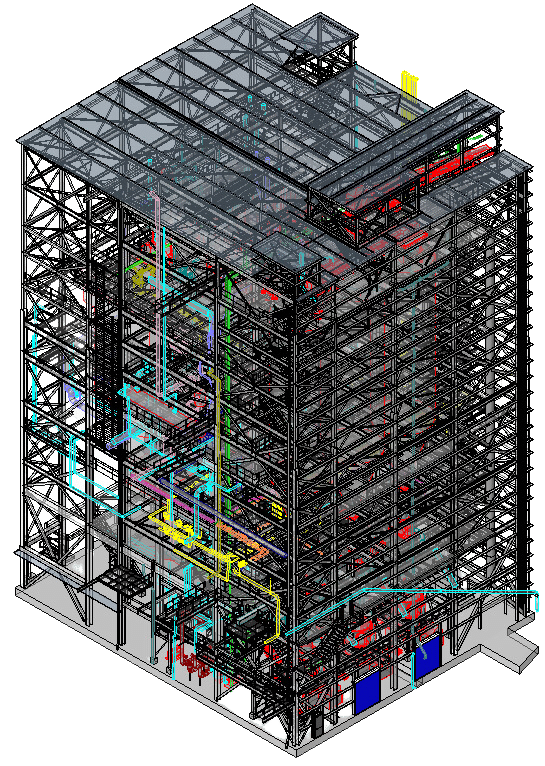 We understand the unique requirements, such as selecting the right scanning technology, precise timing, and cost-effectiveness, while also minimizing disruptions and interference with your daily operations.
Digital twins and BIM for FM
A Digital Twin is a virtual representation of a physical object, a powerful tool that supports industries seeking to leverage data and technology to improve efficiency, performance, and decision-making in the physical world. To create a Digital Twin and, after surveying the existing conditions of the facility, a LOD 500 3D digital model is created, and it is utilized for the operation and maintenance of a built asset.
It contains extremely accurate and comprehensive asset information such as its components, systems, materials, and parts. LOD 500 models serve as a valuable resource for building owners, facility managers, and maintenance teams, providing the information needed to manage and maintain the asset efficiently.
The first step is to identify, categorize and list all the assets, this will help in tracking and locating them efficiently and accurately. After performing the survey, we'll take the necessary pictures of each asset and system tag to capture specifications such as serial numbers, manufacturer information, installation date, warranty details, and maintenance history. This information is crucial for planning and scheduling maintenance activities.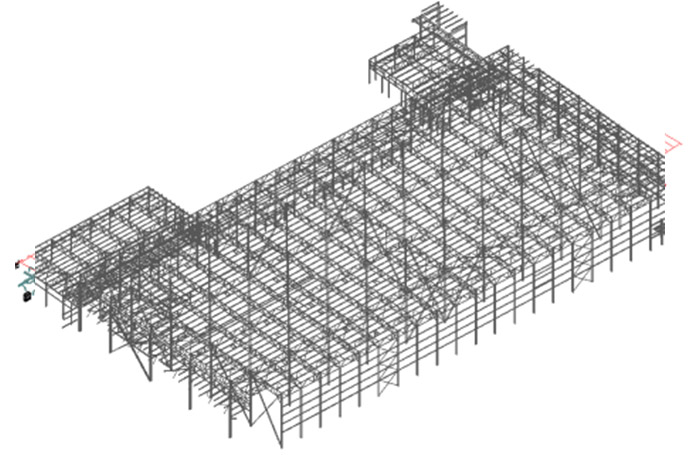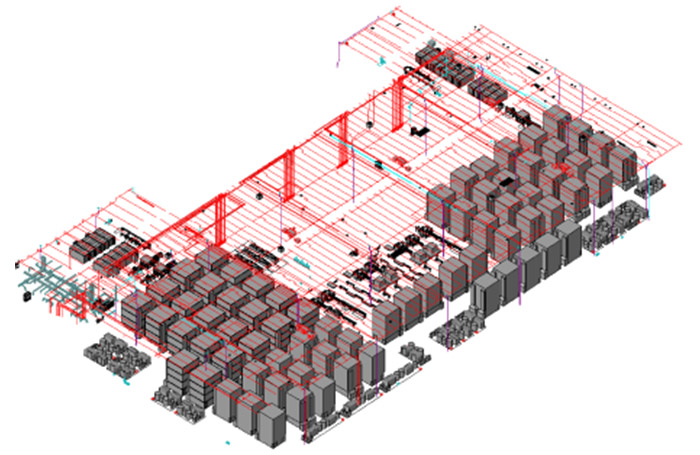 Our solution
At SirVey, we recognize that precision is paramount in this field. The world of manufacturing relies on meticulous measurements and exact specifications to comply with its unique requirements, which only the most advanced scanning technology can capture.
Mobile scanning technologies, such as NavVis VLX for example, often prove to be reliable solutions as they are used especially for large indoor spaces such as factories, warehouses, and buildings as it is designed to optimize scanning time and accuracy.


With our deep expertise and extensive industry network, we provide you with unparalleled access to top-tier laser scanning partners.
We excel at connecting you with skilled labor, cutting-edge equipment, and professionals perfectly aligned with your operational requirements.
Manufacturing environments are characterized by intricate machinery, complex assembly lines, and spatial challenges. Whether your goal is to streamline workflows, maintain compliance with industry standards, collect precise equipment data, acquire new machinery, or embark on expansion projects that demand accurate as-built documentation for seamless coordination, a reliable laser scanning team becomes your indispensable tool.